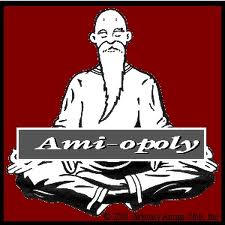 Ami-opoly is a Monopoly-inspired board game released in 2001, themed on the Gateway Amiga® computer. 
Publisher's Description
"Ami-opoly© is an exciting game loosly [sic] based upon the history of the Amiga® computer, and the companies and individuals that have been involved with it's creation, introduction, market presence and it's on going battle to right the wrongs of computerdom."
"Ami-opoly© was unveiled at the Amiga2001 show."
"Ami-opoly© is copyrighted 1999-2003 by the Gateway Amiga Club, Inc.®"
Gallery
Community content is available under
CC-BY-SA
unless otherwise noted.